Sure Smile – South Portland, ME
A Straight Smile Simplified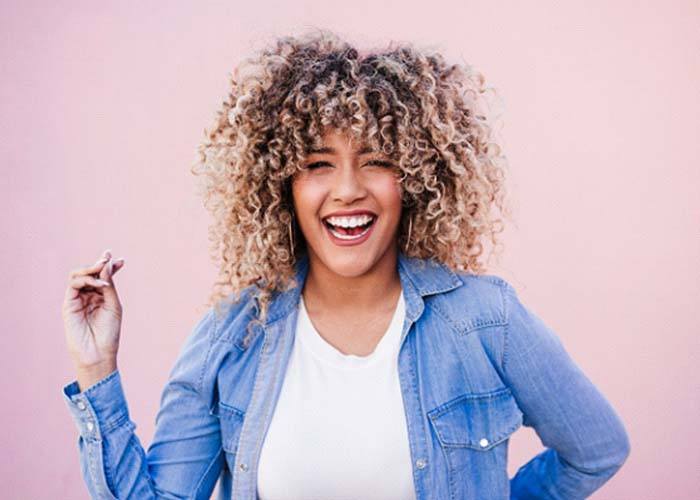 In the past, straightening your teeth was quite the ordeal. Nowadays, the path toward a straighter smile doesn't have to involve having metal braces for several years. With Sure Smile clear aligners, you can shift your crooked teeth and have a smile you'll be proud to show off—even during your treatment! If you are interested in learning more about Sure Smile, keep reading and then schedule a consultation with Dr. Parét by contacting our South Portland office !
How Sure Smile Works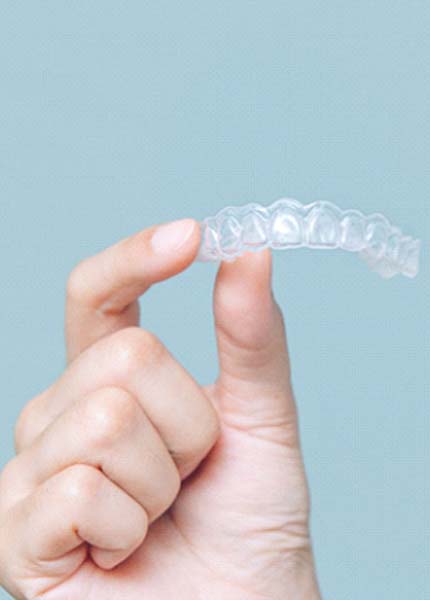 The process of Sure Smile treatment is pretty straightforward. Once you and Dr. Parét have determined that Sure Smile is the correct treatment for your misaligned smile, then we'll take impressions of your teeth and put together a treatment plan. We'll then order your aligners. Once they arrive, we'll provide brief instructions and get you started with your first set. You will need to wear the clear aligners for about 20 to 22 hours every day, taking them out only for eating, drinking anything but water, and performing oral care. About every two weeks, you'll switch to the next set. Every now and then, you'll return to our office to check in and make sure your teeth are progressing in the right direction.
Indications for Sure Smile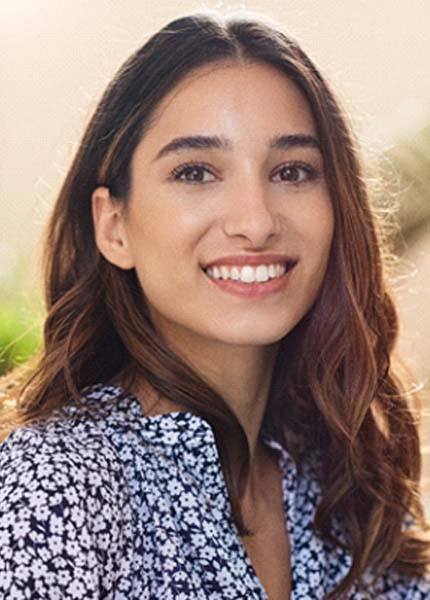 Did you know that Sure Smile can address mild to moderate teeth misalignment? This means that most patients who want to straighten their smiles can do so with these clear aligners! Here are the types of problems Sure Smile can correct when worn as directed.
Crowded Teeth
When teeth are overcrowded, bacteria and plaque can hide in little nooks in your teeth, causing cavities or gum disease. On the other hand, when properly spaced, teeth are much easier to keep clean, white, and infection free.
Gaps Between Teeth
Even small spaces between your teeth can trap bits of food, which can attract the wrong kind of attention to your smile as well as put your teeth and gums at risk. Sure Smile can close these gaps, simplifying your oral hygiene routine.
Bite Alignment
The way your upper and lower teeth match up plays a pivotal role in how efficiently you can eat. It also determines how quickly your teeth succumb to wear and tear. Sure Smile can realign your teeth so that you are able to bite and chew as effectively and comfortably as possible. As a result, your teeth may last longer before needing restorations over time.
The Benefits of Sure Smile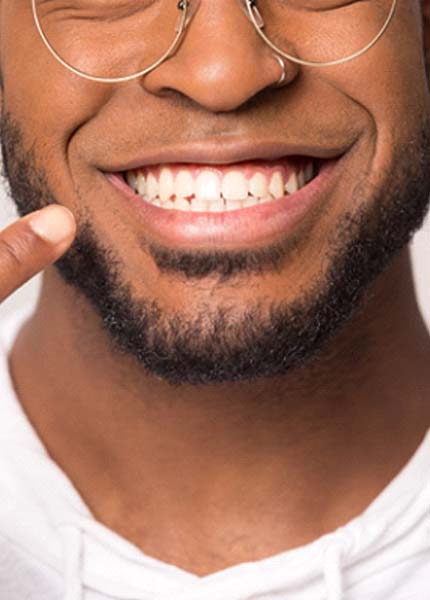 Compared to traditional braces, Sure Smile comes with many advantages, such as the following:
More subtle appearance —Since they are virtually invisible, you don't have to feel self-conscious about metal brackets and wires.
Hassle-free oral hygiene —Brushing and flossing are much simpler when you don't have to negotiate around braces.
Complete convenience —With the ability to remove the aligners, you have basically no diet restrictions. Plus, there are fewer check-in visits and the ability to take them out whenever you need!
Understanding the Cost of Sure Smile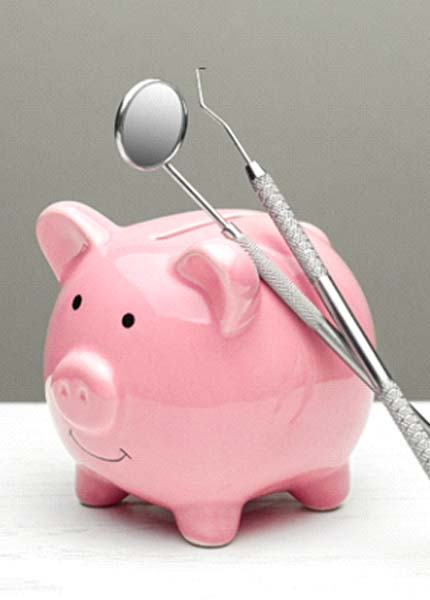 Your set of teeth is unique, which means you'll require a customized treatment plan. As a result, the cost will vary from patient to patient. Only when we've had the chance to meet with you, examine your teeth, and see how long and intensive your Sure Smile treatment is anticipated to be can we give you an accurate estimate of the cost of the procedure. In other words, you must have a consultation with Dr. Parét before finding out the cost of Sure Smile in South Portland.
Factors That Affect the Cost of Sure Smile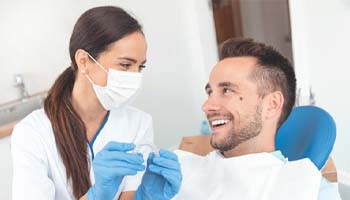 When we calculate the price of Sure Smile, we take many things into account. For instance, we consider how severe your misalignment is and the estimated number of aligners it will take to correct it. When we create your personalized treatment plan, we can figure out how many aligners are needed.
Another issue that affects the cost is your compliance. If you don't wear the aligners as directed, or if you lose aligners frequently, your treatment plan may become delayed or you may need to order more aligners, increasing the cost.
Sure Smile vs. Smile Direct Club™: Which Costs More?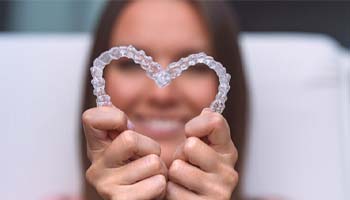 Clear aligners have been around long enough that some companies have created discounted products. However, although they promise a lower cost, these mail-in aligners have many more risks that could end up costing you more in the long run. For instance, instead of a professional taking your impressions, you do it yourself at home. Unfortunately, if you make the slightest mistake in your putty impressions, it could mean that your aligners don't fit properly or that your treatment plan is inaccurate. In this case, you'll need to meet with a dentist anyway, costing you more money. It's safer, more efficient, and potentially more cost effective to work directly with Dr. Parét, so you know you'll get amazing results from the start.
Does Dental Insurance Cover Sure Smile?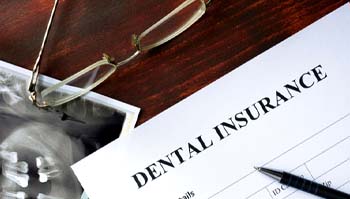 Most dental insurance plans cover part of the cost of orthodontic care, but not all of those apply to treatment with clear aligners. You'll need to contact your provider to check the coverage, or you can reach out to our team for guidance. We know it can be difficult to understand some of the insurance language, and we are happy to help clarify the benefits you have, maximize what your insurance does cover, and explain what you need to pay out-of-pocket.
Options for Making Sure Smile Affordable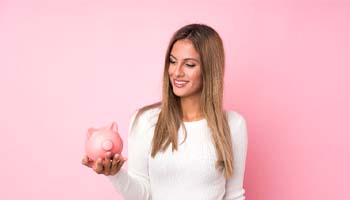 At Mind Your Mouth, we think everyone should be financially able to have a healthy, straight smile. If you don't have insurance, we have a simple solution—our membership plan. This alternative includes all the preventive services insurance provides but along with it comes a 15 percent discount on all other services, including cosmetic and Sure Smile treatment. Not even insurance does that! Regardless of your insurance/membership plan situation, you may wish to divide the overall cost into smaller payments. To accomplish this, we can help you apply for low-interest financing through CareCredit.
Sure Smile FAQs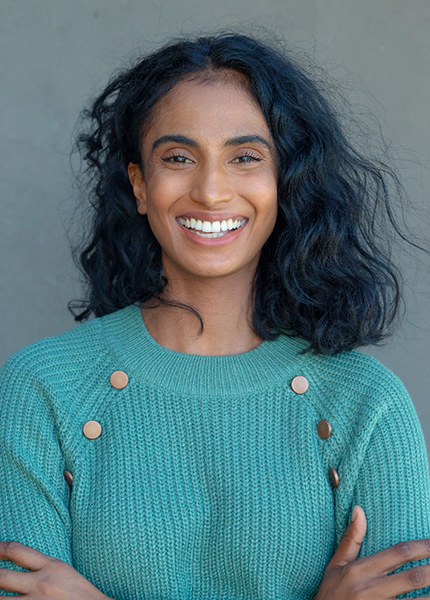 Are you interested in learning more about Sure Smile, but have some questions you need answered before schedule a consultation with our team? Below, we've collected some of the most common questions we receive from patients about this treatment. If you don't see what you're looking for, please don't hesitate to call us directly.
Will my insurance cover the cost of Sure Smile treatment?
Unfortunately, most insurance plans don't cover the cost of orthodontic treatment for adults, and rarely cover clear aligners. Fortunately, at Mind Your Mouth, both of our in-house membership plans include 15 percent off discounts on all of our services. We also work with CareCredit, a trusted third-party financer, to provide low monthly payment plans for treatments.
How do I maintain my clear aligners?
It's crucial to keep your aligners clean throughout your treatment to minimize your chances of developing common oral health problems like cavities or gum disease. In your Sure Smile welcome kit, we'll provide you with some products to keep your trays clean. It's important to rinse them after each time you eat and clean them with clear liquid soap each day to keep bacteria from accumulating on them. If you have any questions about aligner maintenance, feel free to give our team a call.
Will I need to wear a retainer after Sure Smile treatment?
Just like with any other orthodontic treatment, you'll likely need to wear an aligner after you've completed the process and achieved a straighter smile. The length of time that you'll need to wear it for, along with how long you'll need to wear it for will be determined by your dentist in South Portland at your last Sure Smile appointment.
How long will my treatment take?
The length of your treatment will depend on a couple of different factors, including how severe your orthodontic issues are and whether you stay on track with your initial plan. The unique thing about Sure Smile is that it has been shown to straighten teeth in 40 percent less time than traditional orthodontics, which means two years of traditional braces may only take about 12 to 15 months with Sure Smile clear aligners.
How many aligners will I need?
The number of clear trays that you'll need throughout your journey will depend on the length of the treatment and the severity of your orthodontic issues. You'll likely be changing yours out every two weeks throughout the process, but each patient's plan looks different.
Does Sure Smile Hurt?
It's not uncommon for patients considering Sure Smile in South Portland to be concerned about any potential discomfort. If you're in the same boat, then you'll be happy to know that clear aligners aren't just more comfortable than traditional braces, they are comfortable in general! In addition to being custom-made to fit your mouth specifically, the smooth, high-quality aligners don't need metal brackets or wires to guide your teeth into their properly aligned positions.
Note: it is common to experience some soreness from the pressure of your teeth moving, especially in the day or two following your transition to a new aligner. If any discomfort surfaces, try avoiding crunchy foods, sipping on cold water, or taking an over-the-counter pain reliever.
Can You Eat with Sure Smile?
One significant perk that comes with Sure Smile is that, unlike traditional braces, there aren't any dietary restrictions! From apples to popcorn, you'll be free to enjoy all of your favorite foods. The only "rule" is that you must always remove your aligners beforehand. Chewing with them in would not only be ineffective, but it would also warp or crack the trays, rendering them virtually useless. That's why patients are encouraged to remove their aligners when eating or drinking anything other than water.
Can You Get Sure Smile After Braces?
It's very possible! In fact, Sure Smile can be incorporated into nearly every treatment plan. If you're struggling with severe malocclusion, then our South Portland dentist may recommend starting with traditional braces and then transitioning to clear aligners. If you're interested in discreet orthodontics, but an oral health problem currently stands in your way, then Dr. Parét can start your treatment with the appropriate restorative care. In short, if you're curious if you're a candidate for Sure Smile, don't hesitate to schedule a consultation with our team so we can find out!
Does Sure Smile Give You a Lisp?
Another common concern that patients have is that their clear aligners will give them a lisp. Good news: the large majority of patients don't experience any changes to their speaking patterns, even in the initial stages! Those that do have a slight learning curve can have peace of mind that it's temporary. There are also several steps you can take to expedite the process, including reading out loud. Remember, this wouldn't be one of the most sought-after teeth-straightening solutions if it consistently resulted in lisps.
What Should I Do If I Broke an Aligner?
If your aligner breaks, call our office right away. Depending on where you are in your treatment plan, we may recommend wearing your previous trays or moving onto the next set. One of the best things to do moving forward is to take additional measures to prevent another broken aligner. Placing them in their designated storage case when you eat, putting them on a soft towel while you complete your oral hygiene routine, and removing them before you eat or drink anything other than water are great places to start.