Cosmetic Dental Bonding – South Portland, ME
A Simple Way to Create a Better Smile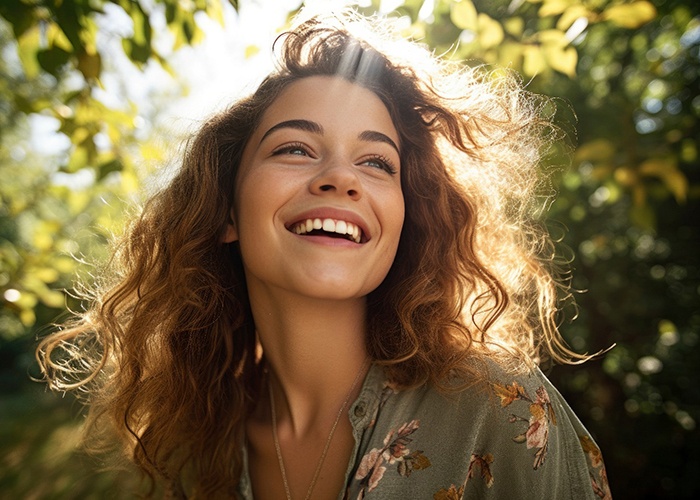 Maybe you slightly chipped a tooth one day while enjoying your favorite snack. Or perhaps a small stain has appeared on your enamel. These kinds of flaws may be minor, but they can nevertheless affect your overall confidence in your appearance. With Dr. Parét's help, it's possible to make small aesthetic improvements to your smile in just one short appointment thanks to cosmetic dental bonding. Feel free to reach out to us today if you're interested in taking advantage of this procedure. 
Why Choose Mind Your Mouth for Cosmetic Dental Bonding?
Highly Natural-Looking Results
Advanced Technology for Treatment Planning
Calm, Comfortable Dental Office
What Is Cosmetic Dental Bonding?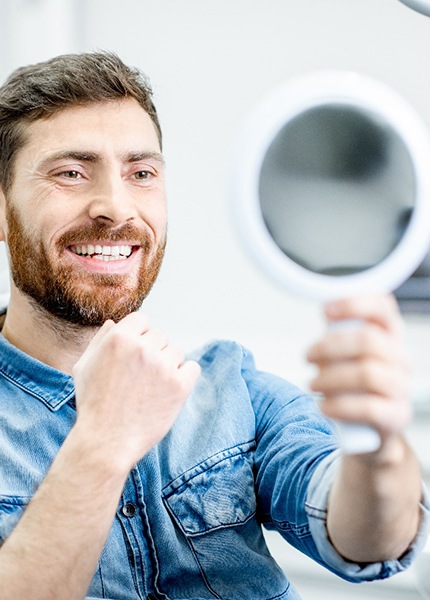 Cosmetic dental bonding is a type of treatment that can be used to change the appearance of your teeth for the better. The procedure utilizes a material known as composite resin, which is made to resemble real tooth enamel and can be custom-shaded to match the appearance of your specific smile. Once the composite resin is placed on your tooth, it is very carefully sculpted in order to cover up any aesthetic imperfections. After it has hardened, you'll be ready to greet the world with a beautiful new grin.
Who Is a Good Candidate for Cosmetic Dental Bonding?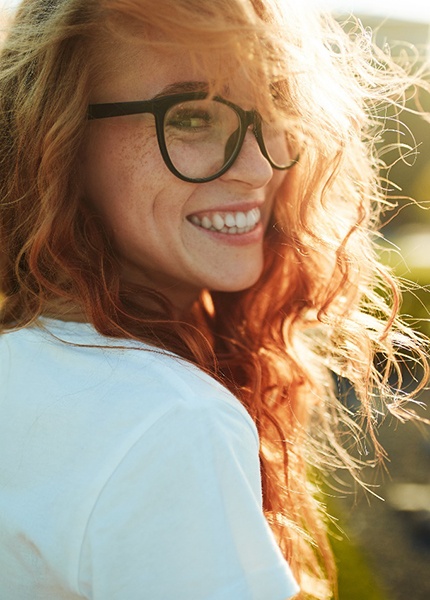 There are several kinds of cosmetic dental treatments to choose from, so step one should always be to consider your choices and figure out which is the best fit for your case. We may suggest cosmetic dental bonding if any of the following apply to you:
You are bothered by small chips and cracks on one or multiple teeth.
Some of your teeth are positioned too far apart, resulting in small gaps.
There are stains or discolored spots on certain parts of your enamel.
You have some teeth that are irregularly shaped or seem to be smaller than normal.
While other treatments can potentially be used to address these issues, cosmetic dental bonding can often be completed in less time and tends to be a more affordable option. We'll make sure that you're aware of how cosmetic dental bonding compares to other procedures so that you can make a decision that's truly right for you.
The Benefits of Cosmetic Dental Bonding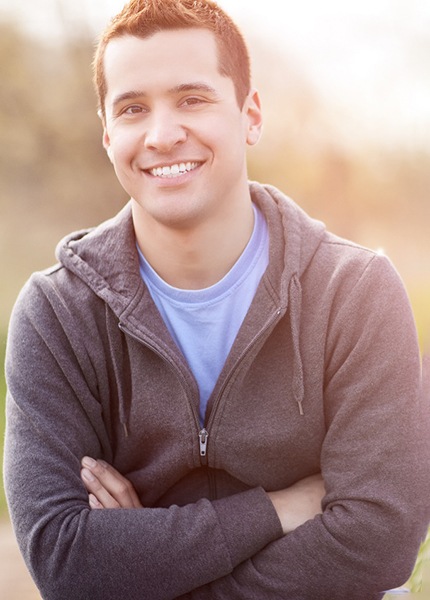 Cosmetic dental bonding can put you on the path toward the improved smile that you've been dreaming of. The procedure has many important benefits that make it worthwhile. For example:
It is very simple compared to other treatments, to the point where it can often be completed in just one visit.
It can be used to make different kinds of aesthetic improvements, meaning it's a viable option in a variety of situations.
The results of your treatment can last for more than a decade. (Note that the better care you give your smile, the longer you can expect to maintain the results of cosmetic dental bonding.)