Veneers – South Portland, ME
Reveal a Brighter, Healthier-Looking Smile with Veneers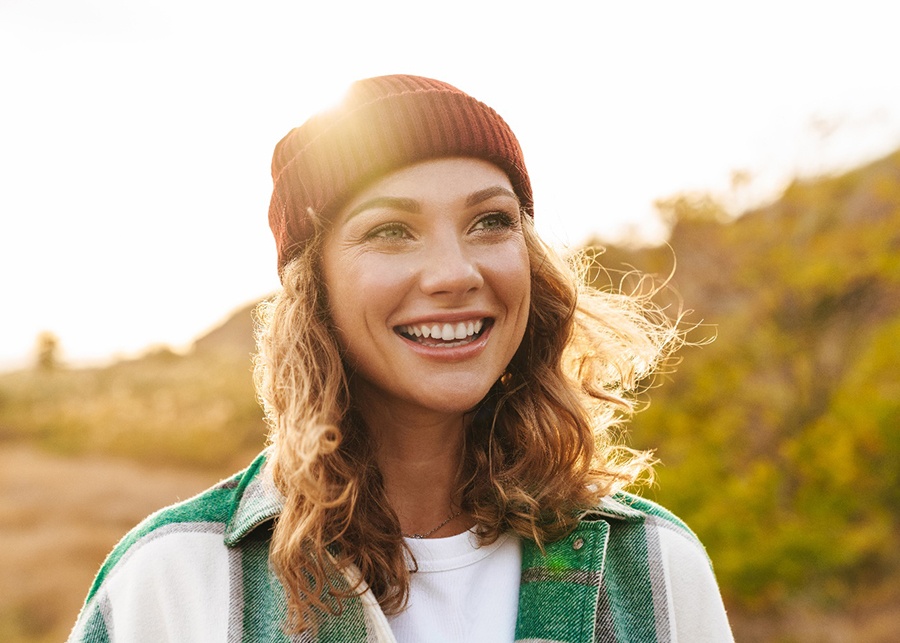 Damaged, cracked, and discolored teeth can have a drastic impact on your confidence. Fortunately, you don't have to accept that your smile can't look and feel better. Dental veneers in South Portland can transform your grin by addressing aesthetic imperfections that have long grinded down your self-esteem, revealing a set of pearly whites that are symmetrical, bright, and that you love showing off. To learn more about this life-changing cosmetic service, contact our office to schedule a consultation today.
Why Choose Mind Your Mouth for Veneers?
See Results Before Committing to Treatments
Financing Through CareCredit Available
Appointment Availability After 5pm on Thursdays
What are Dental Veneers?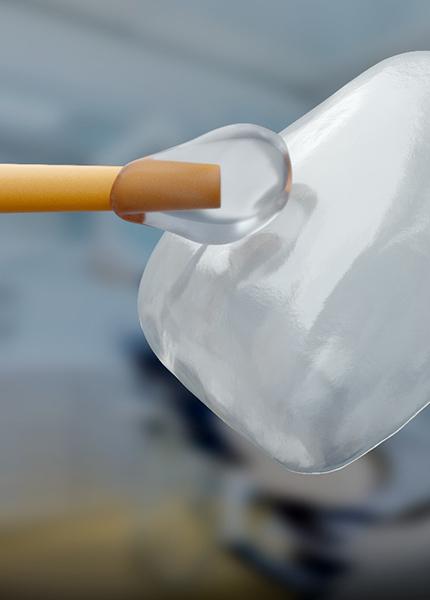 Dental veneers are thin sheaths that are typically made from porcelain, but can also be made from ceramic, that fit over the visible surface of individual teeth. Once secured onto teeth, they're able to conceal several different cosmetic flaws at once. We typically recommend veneers for patients who face some of these imperfections:
Slightly misaligned teeth
Severely stained teeth that won't respond to whitening treatments
There are several imperfections you'd like to fix at once
Gapped teeth
Misshapen teeth
Broken, chipped, or otherwise damaged teeth
Depending on your desires and needs, our team, along with our experienced cosmetic dentist in South Portland, will work closely with you to create a treatment plan to help you achieve your ideal smile.
The Process of Getting Veneers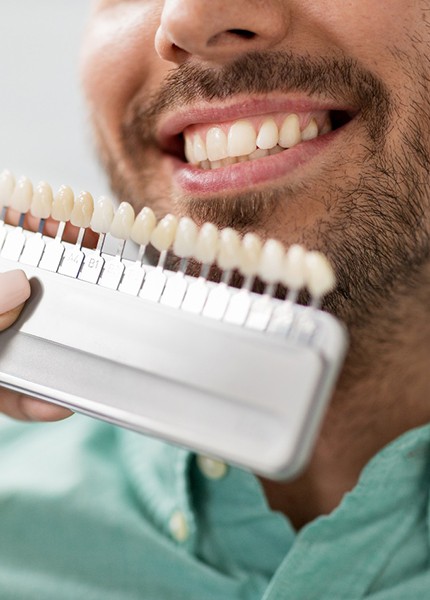 The process of getting veneers typically takes place over the course of two to three visits to our office, depending on whether the restorations need to be adjusted. After visiting us for an initial consultation and deciding to move forward with treatment, we'll prepare your teeth by removing a small layer of enamel from them (think the thickness of a contact lens). This is so the veneers can lay flush with your surrounding teeth once they're adhered to your prepared ones.
After the teeth that you'd like to improve have been prepared, we'll place temporary veneers on them until your permanent ones arrive. As soon as your veneers get to our office, we'll call you back in to remove your temporary ones and adhere the more durable, permanent ones to your teeth, revealing a bright and flaw-free smile.
The Benefits of Veneers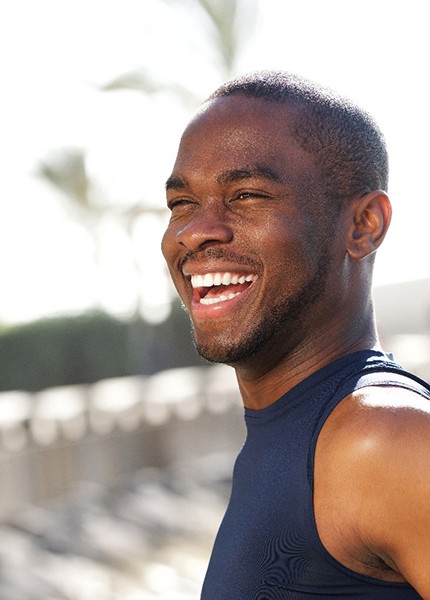 Veneers have a variety of benefits to offer that make them a popular cosmetic choice among patients, including:
Made from stain-resistant porcelain
Ability to last 20+ years with the proper maintenance
Easy to care for
Has little-to-no impact on diet
Can fix several cosmetic problems with one treatment
If you're curious about how veneers may be able to help you, don't hesitate to reach out to our team. We'd be happy to see you for a consultation and walk you through the process, so you know what you'd be getting yourself into!
Understanding the Cost of Veneers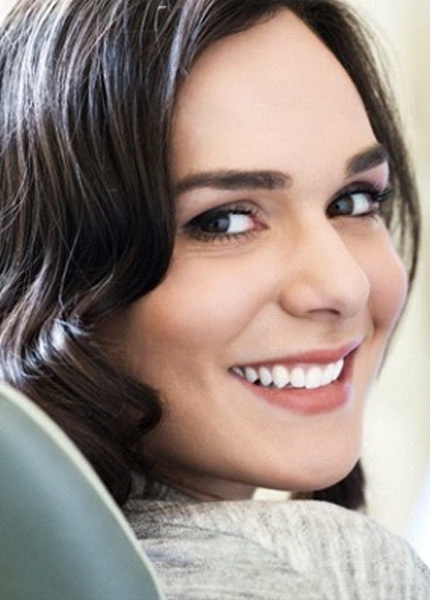 If you're on the fence about receiving veneers to enhance your smile, you might have some initial questions and concerns about their cost. Our team is happy to assist you with figuring out the financials beforehand so that you can feel comfortable about committing to treatment. When you come in for your consultation, we'll assess your oral health and discuss your smile goals with you before coming up with a treatment plan and expected cost. Keep reading to learn a little more about what you can expect to pay for veneers in South Portland.
Cost VS Cosmetic Dentistry: What's Right for Me?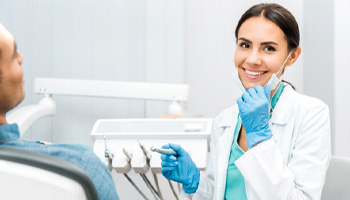 Every smile is different, meaning that no two treatment plans are identical—some smiles need a little work, while others need a lot! There are several cosmetic treatment options out there with varying degrees of affordability that can do different things for your smile, including:
Teeth Whitening – Teeth whitening is one of the quickest and most affordable cosmetic treatment options available; however, it's also very limited. It only assists with staining and discoloration in teeth and does nothing for them in terms of shape, position, or integrity.
Cosmetic Dental Bonding – If your flaws are minor and only affecting one or a few teeth, cosmetic dental bonding is a good option. It's less invasive and cheaper than veneers and can be completed in just one visit. However, it will need to be redone every 3 to 10 years, which ultimately adds to the total cost of treatment.
Gum Recontouring – An uneven or asymmetrical gumline can easily be re-sculpted with a special laser tool. However, the price will vary depending on the complexity of your treatment—one or two teeth won't run you much, but needing an entire row done at once can be costly.
Veneers – They might not be the cheapest cosmetic service, but veneers are certainly one of the best ways to transform every aspect of your smile (color, shape, position, etc.) simultaneously.
How to Make Veneers Affordable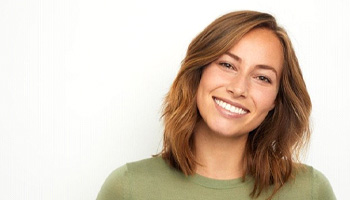 Even though veneers aren't usually covered by dental insurance, there are many ways to make them more affordable. Our practice is thrilled to offer many means of helping you lower your out-of-pocket cost for receiving veneers. With our in-office membership plan, you'll pay a fee in exchange for discounts across numerous services, including veneers! We also work with third-party financers including CareCredit so that you can break up your cost into smaller, manageable installments over several months.
If you have any questions about what you can expect to pay for veneers or need a little assistance navigating the financial aspects of your care, don't hesitate to give us a call so that we can work with you towards your new smile!
Veneers FAQs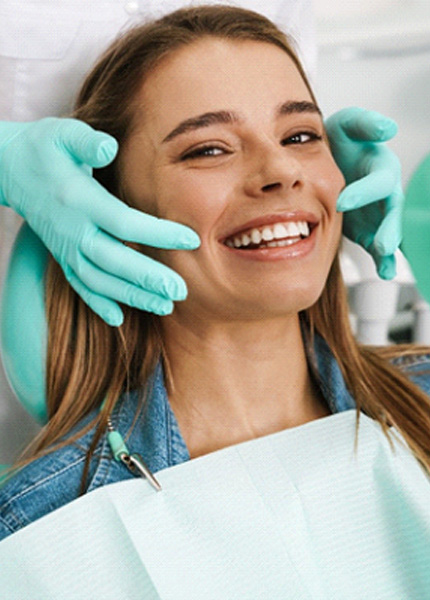 We understand that you might have some initial questions you'd like answered about veneers and what they're capable of doing for your pearly whites. Our team has gathered some of the most frequently asked questions that we receive about the treatment, along with their respective answers, to put your doubts to rest and help you feel confident about committing to a brighter and whiter smile. Of course, if you have any additional questions about veneers or would like to schedule a visit, feel free to give us a call for further assistance.
Is It Painful to Get Veneers?
Your mouth will typically be numbed when you receive veneers, so you shouldn't feel any pain during the procedure itself. In some cases, you might feel a little discomfort after the veneers have been placed. Receiving just a couple of veneers usually causes little to no pain, while receiving several may lead to soreness in the gums and jaws. Some patients also experience "bonding sensitivity" which is characterized by sharp pain when biting into something hot or cold. However, this is temporary and can usually be managed with over-the-counter pain relievers and saltwater rinses.
Are Veneers Permanent?
As fantastic as they are, veneers are not a permanent solution, and they will eventually need to be replaced as time passes. However, it's worth noting that the process is considered irreversible, since a small amount of enamel has to be removed before the veneers can be fitted. This helps to ensure they look and feel natural, but it does permanently alter your teeth—and since removed enamel doesn't grow back, teeth that have been prepared this way will always need to be covered with veneers to keep them safe.
Is There Anything I Can't Eat with Veneers?
When you're wearing temporary veneers in the weeks before your permanent ones are made and placed, you'll need to avoid hard foods like raw fruits and vegetables, candy, ice, and other items that could potentially damage them. You should also steer clear of sticky foods that could pull the veneers off of your teeth. Temporary veneers can also stain more easily, so be wary of dark-colored foods and beverages. Once your permanent veneers are in place, you'll still want to show caution around extremely hard or crunchy foods. You should also consider drinking alcohol sparingly, as it can weaken the bonding materials holding your veneers in place.
Can I Still Drink Coffee with Veneers?
If you can't fathom giving up that daily cup of Joe, don't worry! Our veneers are crafted from a special porcelain material that's nonporous, meaning that the dark-colored particles in beverages like coffee cannot stain them like they can your natural teeth. However, it's worth noting that veneers aren't fully immune to discoloration, meaning that excessive coffee consumption can still have a negative impact on your veneers, especially if you aren't practicing optimal oral hygiene!